Reading Club
Our school is one of the first 5 schools in Changamwe who started a reading club, to motivate children to read more. Reading is essential to follow education and is the entrance to another and new world. The school got extra books and also a reading and spelling competition will be part of this program that is initiated by the Magongo Quantum Youth Group in cooperation with the Maendeleo Foundation for brighter futures.
​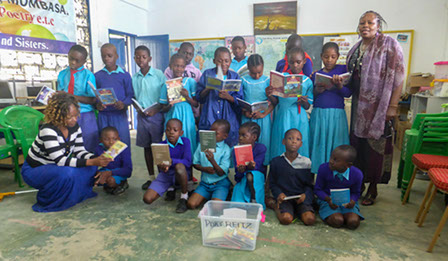 ​
Inauguration
Recently, on t he 9th June 2016 we finally inaugurated the new Board of Management. For the first time the President of the Pupils Parliament is among this team.
​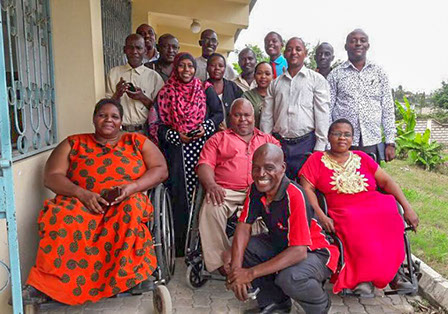 ​
Musical Festival
This term the school has participated in the Kenya Music Festivals. Last week they performed a kishwahili choral verse at sub-country level in Changamwe and became first (!) with 85 points. Also in the other categories they performed well. Up to Mombasa county level now – lots of success!
​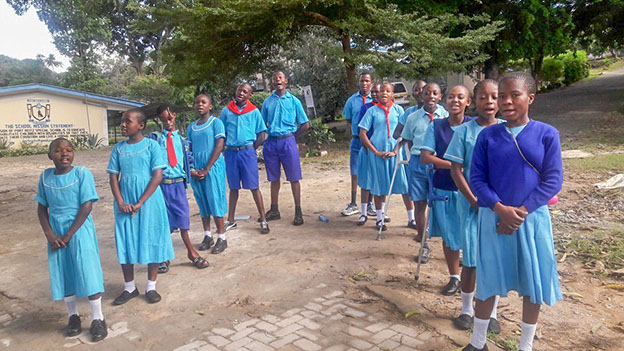 ​
Gift: Watertank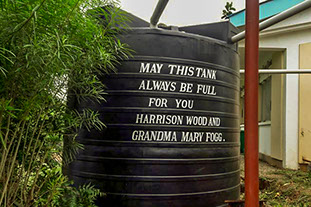 We received a generous gift from Harrison Wood and his Grandma Mary Fogg from England: a 10.000 liter watertank - Thank you so much!
We are very happy with this watertank. Enough clean fresh water is a huge problem in Kenya in general but especially at our school.
Actually there is always too little water for drinking and cooking, let alone for toilets and showers.
Prevent diseases
Whilst replacing the roofs we fixed gutters for the rain water harvesting programme. Fixing guttering enabled us to take a big step forward with regard to the water supply. The new rain water harvesting system could supply enough water even during the dry seasons meaning that toilets can also be flushed in order to minimize diseases like diphtheria.
However, we still need more watertanks…
​
Sports & Games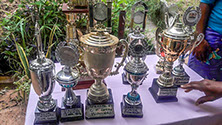 The end of this first term, a number of children went to the national event Games and Sports for the physically challenged persons which were held this year in Bungoma.
The children won in several categories that included board games/indoor games, para volleyball and many others.
Congratulations to all the participating kids and thanks to the teachers and staff who made this happen.
​