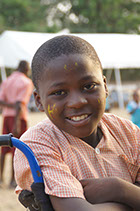 About us
The "Port Reitz School for the Physically Handicapped" is a public primary school, integrating a boarding school for handicapped children with a day school for non-handicapped children from the neighbouring communities.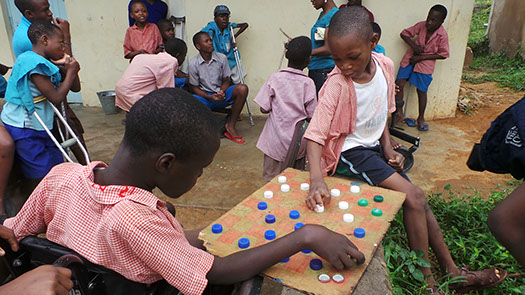 The school follows the Kenyan 8-4-4 system and primary school curriculum like any public primary school in Kenya. There is KG 1 and 2, a nursery class, a lower primary and upper primary, leading to the KCPE exam in Standard Eight. Being a special school, if offers physiotherapy and rehabilitation treatment as well as a "special class" for multiple handicapped children, where individual programs and Daily Living Activities are taught.
In 2015 the school enrolled in total 240 pupils, of which 28 pupils in Special Class, 33 in ECD and 179 in classes 1 to 8. There are 15 teachers and 25 non- teaching staff members.
Disabilities
The school has pupils with the following disabilities:
Poliomyelitis, Muscular Dystrophy, Spina Bifida, Osteogenesis Imperfecta / Brittle Bones, Amputees, Hydrocephalic, Cerebral palsy, Congenital Malifomalia / Microcephaly, Arthritis, Scoliosis, Kyphosis, Lodosis.
Pupils (boarders)